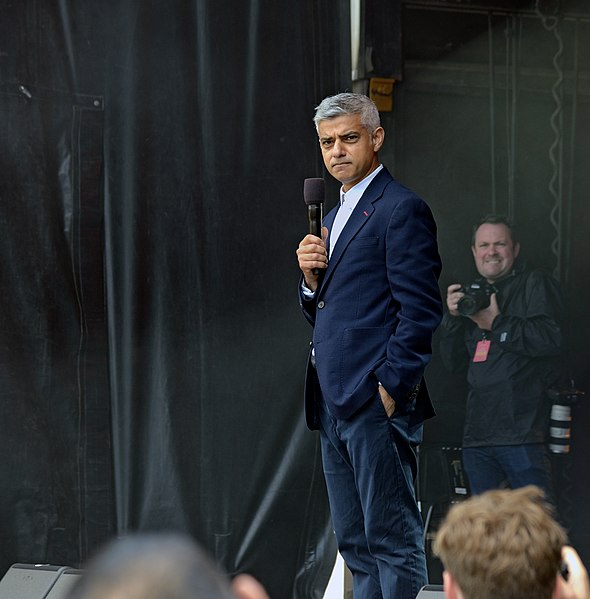 The newly appointed Data for London Advisory Board met for their inaugural meeting at City Hall today. This diverse group, made up of data and technology experts from the public and private
sector, corporate leaders and civic society will support the Mayor and Chief Digital Officer for London Theo Blackwell MBE, in using data to help to tackle the transport, crime and environment issues facing the capital. The new Board will help deliver Sadiq's manifesto commitment to 'harness data and emerging technologies for our city' by developing London's first Data Strategy and a new Data for London platform.
London is already a world leader in the collection, use and sharing of data to enhance the lives of Londoners.
Joined up data sharing has made a difference in London through:
Air quality monitoring – London has one of the most advanced networks in the world. Air quality data is easily accessible, such as through Breathe London, empowering Londoners with evidence to improve their neighbourhood.
Sharing and mapping data  on planned infrastructure from utilities, local authorities and transport providers fosters collaboration and minimises disruption to London's streets from roadworks. In the last few years the dig-once approach saved Londoners over 208,000 hours of journey time, at least 794 days of roadwork disruption.
Open data published on the London datastore, which is the home of public data in London, gives everyone access to data showing:
Environmental conditions such as tree canopy cover for Greater London.
Cultural infrastructure maps including outdoor spaces for cultural use, pubs, creative workspaces, heritage at risk and more.
Digital connectivity with the most comprehensive publicly available coverage of broadband services across London.
Transport for London's open data enabled over 600 apps including TfL Go as well as private apps like City Mapper to help Londoners travel around the city.
London presents a huge and complex environment for joining-up data. It has a large number of councils, public bodies, businesses, universities and civic organisations, all of whom produce and use data, and often require access to data beyond their own for insights for new products and services. There are also now more ways to collect data than ever before such as sensors, cameras, drones, robotics, mobility services, and augmented and virtual reality. This is only set to rise as technology develops and costs fall.
How London co-ordinates data sharing from different organisations effectively and responsibly is a critical part of the city's infrastructure and will help to enhance decision-making, strategy, delivery, growth and innovation to improve the lives of Londoners.
Theo Blackwell, Chief Digital Officer for London said: "Joining up data can help City Hall and other key London organisations gain insights into some our most pressing challenges and take action to resolve them. This can be through informing better decisions or by supporting innovators to create new products and services. London is the centre of data economy and innovation, and we must continue to evolve and update our data ecosystem to remain at the cutting edge.
"The Data for London Advisory Board will improve the responsible and effective use and sharing of data to support every one of the Mayor's manifesto commitments and to help build a better, smarter, London for everyone."
Volker Buscher from BusinessLDN, Arup Fellow and Global Chief Data Officer at Arup, said: "Data has always been at the heart of our city: from high-resolution air quality data and the transformation of online trading and open banking, to using data to help tackle the climate crisis.
"I look forward to working with the Mayor, Theo and my fellow board members on shaping the next chapter for a data-enabled London."
Rebecca Bissell, Director of Information Technology at Transport for London, said: "It is fantastic for TfL to be part of the Data for London Advisory board and work together with such a range of partners, from both the public and private sectors, to provide advice on the development of the new Data for London platform and London's first Data Strategy. Through positive collaboration and an open and innovative approach to how we can best share and utilise information and ideas, we can continue to make data even more accessible, useful and impactful, so that real differences can be made for those who travel, live and work in the capital." Photo by Ввласенко, Wikimedia commons.