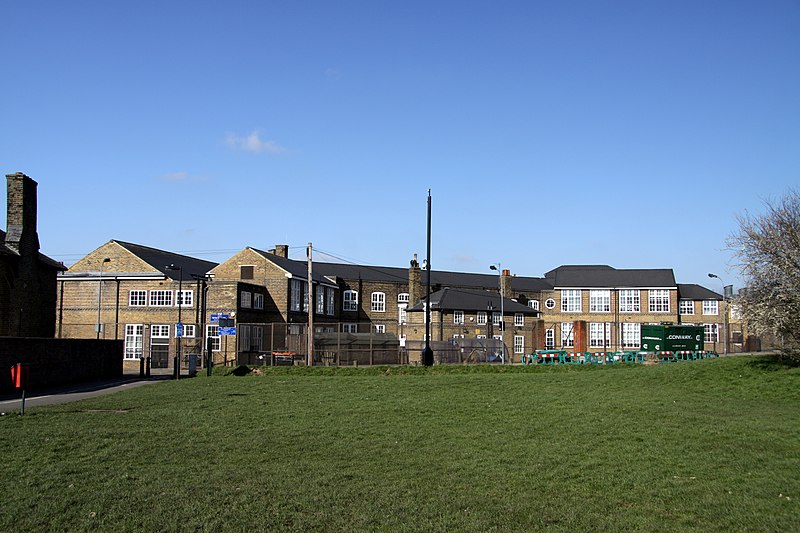 The Mayor of London, Sadiq Khan has called on the Government to extend provision of healthy free school meals to all primary school children as the cost of living crisis worsens.
Some local authorities in London already provide free healthy school meals for all primary school pupils, Sadiq now wants the Government to provide the funding for this to be universal during term-time with free meal vouchers available for those in most need during the school holidays. The Mayor promised to pressure the Government to do this as part of his 2021 re-election manifesto.
As well as helping all families with the cost of living, research shows that making free school meals universal helps reduce stigma and therefore boosts take up among families who need them most.
UK inflation reached 9 per cent in April, the highest rate in more than 40 years, with the cost of food, energy and transport escalating, according to official figures. Food inflation leapt to 4.3 per cent in May from 3.5 per cent in April, the highest since April 2012. 
Therefore, the Mayor is also asking ministers to restore the meal voucher scheme for those currently eligible for a free school meal across the summer holiday and in all future school holidays.
The quality and quantity of the food provided by schools is also vitally important so Sadiq wants to see an increase in the funding given for free school meals. Schools currently receive £2.34 per meal for infant children – the funding level was set at £2.30 in 2014, increased by just 4p (1.7%) in 2020, and was then frozen again. If the funding allocation had risen with inflation each year, it would have been worth £2.57 in 2021/22 (a £3.50 per pupil per week funding boost during the pandemic has now been rescinded). Low funding levels and spiralling food costs force some schools to make up the difference out of their own budgets, meaning they have less to spend in other areas.
Although the Mayor welcomes the decision to permanently expand eligibility for free school meals to children from low-income households who are undocumented or have No Recourse to Public Funds, he believes the Government's Food Strategy missed a huge opportunity to support families through the cost of living crisis and should have gone much further. Sadiq urges the Government to extend eligibility to all primary school children, regardless of household income, and increase funding for free school meals.
According to official government figures, the proportion of all pupils eligible for free school meals increased over the last 12 months from 20.8 per cent in January 2021 to 22.5 per cent in the same month this year. 
In London, more than 2.3 million Londoners live below the poverty line and 33 per cent of adults have skipped meals to save money so that their children can eat. Nationwide, the number of people using a food bank has risen from around one in 10 in March 2021, to nearly one in six this March according to research from the Food Standards Agency.
The Mayor of London, Sadiq Khan, said: "Free school meals were something my family relied upon – and every child in London deserves that safety net. 
"With the summer holidays on the horizon it is essential that the Government act now to reinstate the meal voucher system to give families dignity and nutritional choice over the summer. This should then be followed by the introduction of universal free school meals for all primary school children from the start of the new school year in September.
"Multiple London councils are already leading the way on this and showing what can be done if we put the health and wellbeing of our young people first in such perilous economic times. It is time for the Government to step up."
Polling by YouGov for the Mayor of London released last week shows 83 per cent of adults in London say their households cost of living has increased over the last six months. 12 per cent of Londoners say they have gone without food and essentials, this proportion triples (37 per cent) amongst Londoners who say they are struggling financially. 
The Mayor is also calling for the Government to immediately lift the benefit cap and remove the two child limit, abolish the no recourse to public funds conditions, extend eligibility to Healthy Start Vouchers and the Warmer Homes Discount to everyone on Universal Credit, regardless of earnings, and increase support for housing costs though the benefit system to ensure they cover rents. The mayor is also asking for the government to give him the power to freeze rents in the capital for two years, this would save struggling Londoners almost £3,000 on average. 
The Mayor is doing all he can to help Londoners during these tough economic times. In April he launched his Cost of Living Hub to help Londoners access information, financial support and advice to help manage household finances. His Warmer Homes Programme provides free heating, insulation and ventilation improvements for Londoners who have low incomes. Sadiq also Co-Chairs the London Living Wage City Programme that seeks to increase the numbers of employers paying their staff fairly and has overseen the number of LLW employers quadruple to 2,500 since he was elected in May 2016. Photo by Chmee2, Wikimedia commons.