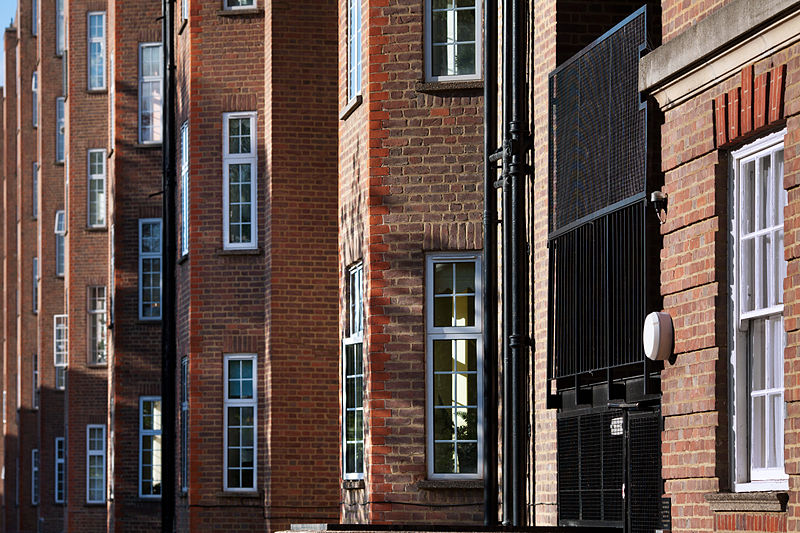 The Mayor of London, Sadiq Khan, has beaten the record he set in 2019/20 for the number of genuinely affordable homes being built in the capital. New stats for 2021/22 show that 18,722
affordable homes were started by councils and housing associations, a 40 per cent increase on the previous year's figures and the highest number of starts since GLA records began in 2003. 

Sadiq has praised the hard work of councils and housing associations who have delivered these record-breaking figures despite the disruption and delays caused to the construction industry by the pandemic and Brexit, including a labour shortage and soaring construction costs.  
 
Today's figures mean Sadiq has hit his annual affordable homebuilding targets every year of his Mayoralty. Affordable housebuilding last year was more than double the level achieved in the final year of the previous Mayor's final term.
The number of genuinely affordable homes completed across London rose last year too, with 10,252 completed in 2021/22, up from 9,051 homes the year before. This is the highest level of completions since Sadiq was elected and more than double the record low of 4,881 homes completed in the last year of the previous mayoralty in 2015/16. 
Nearly 10,000 homes started in the last year will be available at social rent levels – the highest annual figure in the last decade.  
Affordable homebuilding is underway across London with every borough reporting new starts in the last financial year. More affordable homes were started by providers in Southwark than in any other borough, with work beginning on 2,090 new affordable homes. Newham was the top borough for affordable housing completions, with 1,156 new homes finished by affordable housing providers and developers last year.
These figures underline the Mayor's determination to do everything in his power to tackle London's housing crisis, and follow the news in March that he has exceeded his target of supporting councils to start 10,000 new council homes by nearly 3,000 homes. He is urging the Government to give him greater powers and resources to continue this success. In the past year, the cost of construction materials has risen by 24.5 per cent and the double impact of Brexit and the pandemic is not only forcing up the cost of materials, but also causing workforce shortages. Both of these issues are already having a significant impact on the delivery of much-needed homes in the capital - a development in south east London has seen costs rise by 45 per cent based on tender returns and a north east London borough has reported an average increase of around 10 per cent. In addition, 36 per cent of construction firms who responded to the ONS Business Insights survey reported inflation of goods and services as their main concern over the next month. The construction labour market also remains an issue, with 20 per cent of firms reporting a shortage of workers (1).
The Mayor and his Deputy Mayor for Housing, Tom Copley, have lobbied ministers to ensure the GLA is able to meet the rising costs that risk delivery and have called on the Government to provide additional grant funding for affordable housing in the capital. They also want the Government to back council homebuilding as a key part of their Covid recovery plans and have demanded greater investment in construction skills and technology in the wake of Brexit.
The Mayor of London, Sadiq Khan said: "I am delighted to be able to announce that record-breaking numbers of genuinely affordable homes are being built in London.  Fixing the housing crisis is an enormous challenge, but these latest figures show that even in the face of the pandemic, Brexit and soaring construction costs, we are continuing to turn the tide. 
"I would like to thank councils, housing associations and the wider London housing sector for their work in helping us to continue building a better, more affordable London for everyone.  
"We have once again exceeded our annual targets, but we still have a mountain to climb. I urge the Government to recognise the progress we are making in London and to provide the additional funding for housing we need to go even further and faster."  
Geeta Nanda OBE, G15 Chair and Chief Executive of MTVH, said: "As the largest providers of affordable homes in London, we are committed to working with the Mayor, government, and our local authority partners to build the homes Londoners need. The rising costs of construction and other challenges mean that tackling the housing crisis is getting harder. We need to see a strong commitment from all involved to the future development of affordable homes in London. Without it, people in desperate housing need will continue to miss out on the benefits an affordable, safe, and secure home can bring." 
Cllr Darren Rodwell, Leader of Barking and Dagenham Council said: "Over the last four years we have built almost 2,000 council homes and in the next five years we will deliver at least another 2,000. It means we are London's leading builders of council homes, giving stability and affordability to our residents in an era of rising living costs." Photo by Jorge Royan, Wikimedia commons.