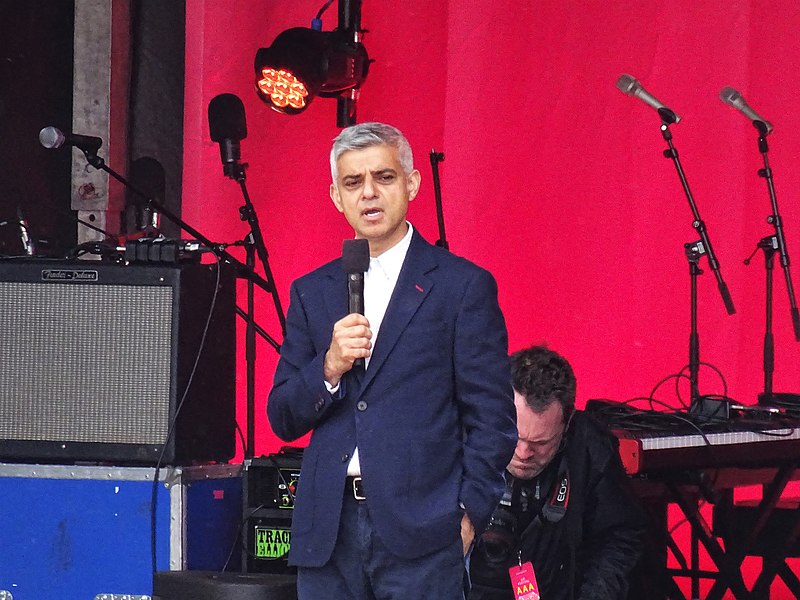 The Mayor of London, Sadiq Khan, will this weekend begin a four-day trip from the East Coast to the West Coast of America to support London's economic recovery
from the pandemic and promote the capital to international visitors and business.
Sadiq will be travelling to New York, San Francisco, Silicon Valley and Los Angeles to strengthen economic and cultural ties between London and the United States, drive investment and launch his new £10m international tourism campaign.
London lost £7.4bn of international tourist spend because of the coronavirus pandemic during 2020, which has hit London's businesses hard – particularly our cultural attractions and hospitality industry. The Mayor is now visiting one of London's major tourist markets – America – to draw visitors back to the capital. Tourism accounts for as many as one in five jobs in London and contributes almost 12 per cent of the city's Gross Domestic Product – so the Mayor is determined to do all he can to encourage as much international tourism as possible.
This is the Mayor's first major international visit since the pandemic started and represents a significant milestone in his work to promote London to tourists, business, entrepreneurs and students.
While in America, Sadiq will meet with business leaders and prospective investors in London, as well as senior politicians and city leaders to discuss key shared issues including the post-pandemic economic recovery, improving air quality and tackling the climate crisis, the need for greater social integration and fighting crime.
The Mayor of London, Sadiq Khan, said: "I am visiting America this week, banging the drum for London to attract the tourism and investment our city needs following the pandemic. I want to show the world that London is fully open for business once again.
"Now that restrictions for travellers coming to the UK have lifted, I am looking forward to launching our international tourism campaign and showcasing our amazing city to America and the world.
"Throughout my visit, my main message will be that London is the perfect destination in the world for international tourists to visit and businesses to invest in."
The visit begins in New York where the Mayor will meet his counterpart Eric Adams, the Mayor of New York City, and then launch his brand-new international tourist campaign in Times Square.
The new campaign will be led by London's business growth and destination agency, London & Partners (L&P), alongside the Mayor's ongoing domestic marketing campaign which has already brought in an additional £81 million in spending and 330,000 visitors to the capital.
The Mayor will then travel to San Francisco to strengthen links between London's burgeoning tech sector and companies in Silicon Valley, including Google and LinkedIn. He will then head to Los Angeles to learn from policy initiatives there and promote London's booming film industry.
London & Partners (L&P) will be hosting a Mayor's International Business Programme (MIBP) trade mission to Los Angeles of approximately 15 founders from some of London's fastest growing creative tech companies.
Deputy Mayor for Business, Rajesh Agrawal, will join this trade mission to help the companies secure new investment and explore opportunities for exporting to American markets.
Leading high-growth businesses accompanying the Mayor include blockchain company Aventus, animation production company, Blue Zoo and Subly, who specialise in video subtitling.
In the San Francisco Bay Area, The Mayor will also be joined by a delegation of 10 female founders from the BeyondHERizons programme led by London & Partners, including MyPocketSkill, who provide a platform for 13 to 21 year olds to earn, save and learn about money, and Chicmi, a social movement for fashion. Photo by DAVID HOLT, Wikimedia commons.