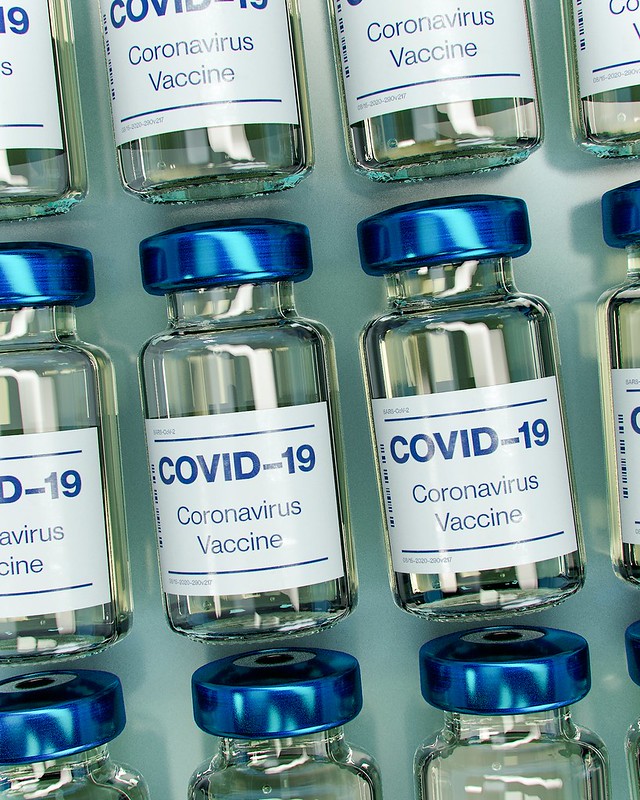 The Mayor of London, Sadiq Khan, has today hailed the success of the vaccine programme in London and praised the incredible work of the NHS as more than 86 per cent of adult Londoners
have received their first dose.
Nearly 2m vaccines have been given in the capital in the last month as the booster programme has been expanded and increasing numbers of Londoners have come forward for their first and second doses. In total more than 3.6m Londoners have now received their booster.
Today, the Mayor called for more Londoners to come forward and be vaccinated to help themselves and support the NHS – as it was announced that 200 Armed Forces personnel have been made available to support the NHS in London amid staff shortages due to COVID-19.
The vaccine is safe and effective and has been proven to reduce the risk of hospitalisation from the virus and with record cases of COVID-19 in the capital in the last month, it has been essential to get as many Londoners vaccinated as possible.
London has a younger, more mobile and diverse population, with a higher proportion of people who are not registered with a GP, but continues to lead the way as a global city in delivering the vaccine.
Mass vaccination pop-up clinics, walk-in pharmacies and 24-hour 'jab-a-thon' sessions have ensured that there have been more clinics delivering vaccines across the capital than at any point during the pandemic. This included Redbridge Town Hall being the busiest site in England at Christmas with 904 vaccinations on Christmas Day and another 817 vaccinations on Boxing Day.
The Mayor has also worked alongside the NHS, the Office for Health Improvement and Disparities and community organisations to positively engage with people who are hesitant about the vaccine to explain the benefits of vaccination. This has included a series of 'Big Conversation' community virtual events designed to encourage open and honest dialogue and to tackle the misinformation which may be influencing people to not get vaccinated. 
Work continues across London communities using a range of innovative approaches to encourage Londoners to come forward for their first jab. This includes partnerships with existing community and faith organisations such as the Ascension Trust in south-east London, who, building on their Street Pastors approach, are engaging with the local community on the streets and in local barber shops, hairdressers and food shops on the importance of vaccine take up. 
The Mayor of London, Sadiq Khan, said: "I'm incredibly proud of the success of the vaccination programme across London. Our capital continues to lead the way as a global city delivering the vaccine, with more than 3.6m people receiving their booster, and more than 87 per cent of adult Londoners having had their first dose. 
"It has been a monumental effort to vaccinate so many Londoners in such a short period of time, and we owe the NHS a huge debt of gratitude. I want to pay tribute to the work of the pharmacies, vaccination centres and pop-up clinics that have helped to reach millions of people across the capital.
"With COVID-19 rates still at record levels and the NHS under pressure, it's vital that we continue to do all we can to vaccinate Londoners and ensure that as many people as possible step forward to receive their life-saving vaccine.
"I urge anyone who has not yet had their booster or is still waiting to take their first or second doses to book your appointment as soon as possible to help yourself, your loved ones and the NHS. It is never too late and you will be warmly welcomed by NHS staff. If you have any questions speak to medical professionals who will be able to explain the huge benefits of the vaccine."
Martin Machray, Executive Director of Performance – London, said: "Londoners have already shown an incredible response when it comes to vaccination, with record numbers of Londoners coming forward not only for boosters but for first doses too in December.  
"While we should be proud of and thankful for this, we should also continue to be aware that COVID is continuing to have a big impact in our capital; high daily case rates and the risks of serious illness remain, with the majority of COVID patients in intensive care not being fully vaccinated.  The most important thing Londoners can do is get vaccinated; whether it's a first, second or third dose, vaccination is the best protection we have against COVID.   
"It's also vital that Londoners continue to come forward and seek out NHS care when they need it – people can help us by protecting themselves with COVID and flu jabs if they are eligible, by going to NHS111 online first when it's not an emergency, or by speaking with a pharmacist for non-urgent advice"
Professor Kevin Fenton, London Regional Director of Public Health, said: "I have been heartened by the immense response from Londoners in coming forward to get vaccinated to help control the current wave of Omicron infection. Every dose of vaccine given to an individual is a brick in our wall of protection and reduces the risk of severe disease and hospitalisation. You are up to eight times more likely to end up in hospital as a result of COVID-19 if you are unvaccinated. As case numbers are still very high throughout the city, I urge anyone who hasn't yet had their first dose, second dose or booster to get vaccinated as soon as possible to ensure they are protected. The evidence is clear – vaccines save lives."