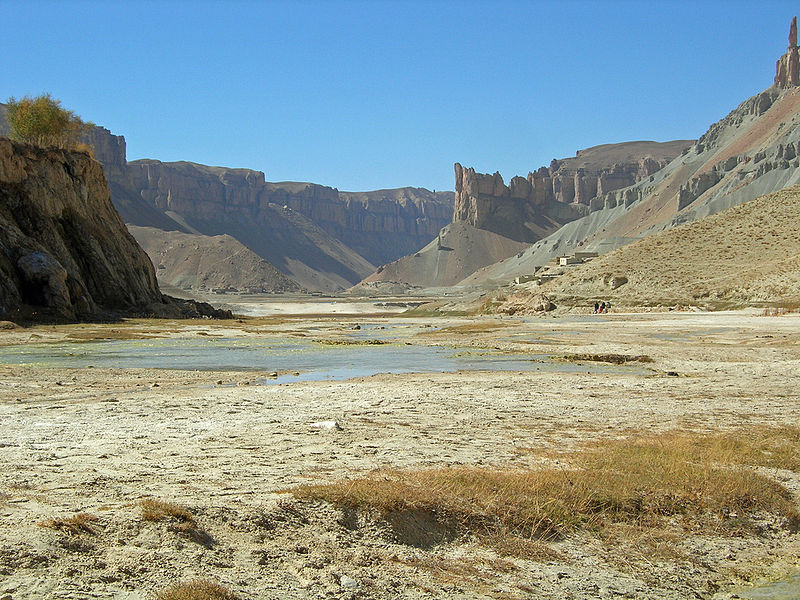 The Mayor of London, Sadiq Khan, has today announced that City Hall is working through The London Community Foundation to provide a way for more people to donate funds to help
refugees. The new London Refugee Response will be used to enable refugees to build a new life in London, including through support in finding jobs and learning English.
Sadiq paid tribute to the incredible generosity of Londoners helping refugees arriving from Afghanistan as he announced a new fund to help those wanting to donate.
Sadiq thanked Londoners for their incredible welcome to the refugees.
He made the announcement as he visited the Lewisham Donation Hub, in Ladywell, to see the work going on, thank the volunteers, a number who are refugees, and hear from those that have been directly impacted by events in Afghanistan. 
The donation hub has been collecting a wide range of donations – from electrical items to nappies – to send to refugees in hotels across the city.
It is one of a number of voluntary organisations and charities that City Hall has been working closely with to deliver supplies and support, including The Voluntary and Community Sector Emergencies Partnership, Little Village in Lewisham, RE:ACT, the British Red Cross and London Plus. London Fire Brigade and Transport for London have also helped to deliver some supplies.
In a further show of solidarity, Piccadilly Lights and the TFL network will today carry the message 'Refugees Welcome' in English, Dari and Pashto. London has a proud history of providing refuge to those seeking sanctuary and the images will reiterate that our city is open and welcoming.
Last month the Mayor made clear that the capital stood ready to help the Afghan refugees and set out plans to help councils and housing associations secure funding to provide homes.
Sadiq welcomed the Government's pledge to resettle up to 20,000 Afghan refugees and called on Ministers to provide refugees with indefinite leave to remain and a package of funding to help councils – commitments which have since been made. However, Sadiq continues to urge Ministers to provide councils with sufficient long-term support – including through dedicated provision in healthcare, education and social integration – to ensure refugees can establish a long-term future in the city.
The Mayor of London, Sadiq Khan, said: "I'm immensely proud that our city has once again demonstrated that we are welcoming and open to all. The response from Londoners has been incredible and I'd like to thank everyone who has offered donations to help Afghan refugees and all the volunteers who are giving their time to help.
"I'm also deeply humbled by the courage and resilience of all those who have arrived in our city in the most difficult of circumstances. Our charities, voluntary organisations and councils are doing all they can to help them settle into our city, and showing that we will always provide refuge to those seeking sanctuary, and I'm delighted to today launch the new London Refugee Response to help even more Londoners donate.
"I am pleased that Ministers listened to my call to provide the refugees with immediate indefinite leave to remain and outlined a package of funding to help councils – but I continue to urge them to go further. I want to work with Government to ensure boroughs and community organisations have all the support they need to help resettle Afghan families and help them to establish a long-term future in our city."
Laurence Smith, of the Lewisham Donation Hub, said: "We set up in response to the COVID19 pandemic, our donation hub has become a major source of support for South-East Londoners facing hardship (whatever their circumstances, and wherever they are from). One year later, we have over 50 refugees on our volunteer team, three of whom are Afghans. Seeing the crisis enveloping their country gave us a fierce determination to do whatever we could to welcome their compatriots to ours. Thanks to the extraordinary support of our community, we have now supported 14+ hotels and around 6,000 refugees with immediate and often very specific aid (from clothing and electricals to medical supplies). Our immediate needs are ever changing - but one absolute constant is a need for financial donations. If you can support us today, you will give us the ability to help Afghans and others over the longer term. Thank you."
Sophie Livingstone MBE, CEO of Little Village, said: "We launched our first ever emergency appeal to collect clothing, nappies, toys and toiletries as many families arrived from Afghanistan with next to nothing. We received thousands of donations and our staff and volunteers worked around the clock to sort, pack and deliver them to over 500 Afghan children. It has been extremely rewarding to do something practical to help and we will continue to help these families as they begin to settle. The kindness shown by Londoners has been outstanding - it has been so inspiring to see people come together to welcome Afghan families to the capital."
Damien Egan, Mayor of Lewisham, said: "Lewisham is proud to be the first Borough of Sanctuary in the UK. We will build on our track record as London's leading borough for refugee resettlement by taking in Afghan refugee families and providing a safe home for those fleeing conflict and persecution. The response of the local community here in Lewisham has been incredible and we will continue working with the Lewisham Donation Hub to ensure those arriving from Afghanistan have all the essentials they need. Rather than using the Immigration Bill to make it harder for those fleeing Afghanistan to seek sanctuary in the UK, the Government should be focused on providing local authorities with the necessary funding to secure accommodation for refugee families." Photo by Carl Montgomery, Wikimedia commons.