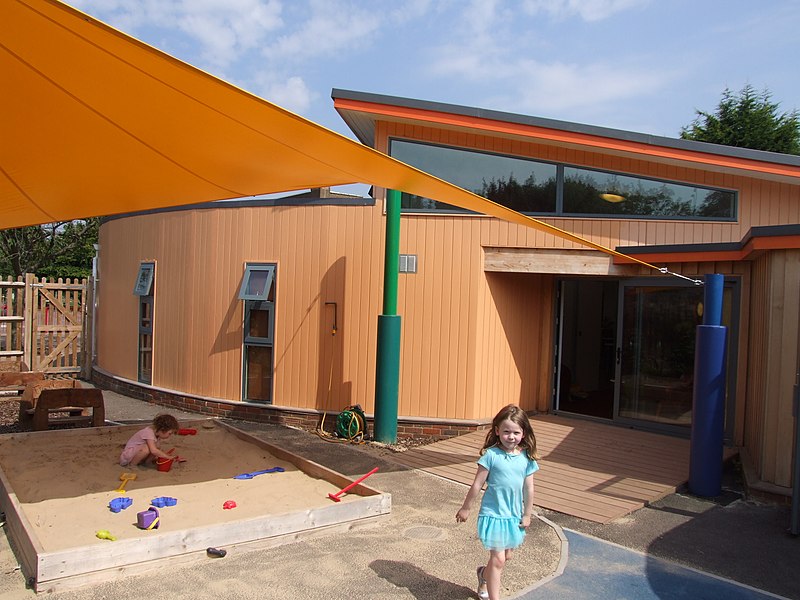 New City Hall analysis reveals that children in London are four times more likely to go to school in areas with high levels pollution levels that exceed World Health Organization (WHO) limits,
than children in the rest of England.
This poor air quality stunts the growth of children's lungs and worsens chronic illnesses, such as asthma, lung and heart disease. This new analysis has found 3.1m English children are attending schools in areas exceeding WHO limits for PM2.5.
There are two main air pollutants of concern in London, based on their impact on human health: nitrogen dioxide (NO2) and particulate matter (PM2.5). While the Mayor's bold actions have led to a substantial reduction in the number of Londoners living in areas exceeding legal limits for NO2 and significant reductions in the levels of PM2.5, tens of thousands of Londoners still breathe polluted air and 99 per cent of Londoners live in areas exceeding the WHO recommended guidelines for PM2.5, which are much stricter than the legal standards.
This new analysis of the national Government data for annual average PM2.5 in 2019 also shows that, before the pandemic: 
More than 1.2 million children in London attended schools in areas that exceeded WHO limits for PM2.5 – more than 700,000 of them are of primary school age
98 per cent of state primary and secondary schools in London were in areas that exceeded WHO limits, compared with 24 per cent outside of London.
On average, PM2.5 concentrations were a third (33 per cent) higher at schools in London than in the rest of England.
Of the 30 local authorities with the highest PM2.5 at schools, all but two were London boroughs.
The average concentration around schools in London (12 µgm-3) is more than double the average concentration in Cumbria (5.2 µgm-3), the local authority with schools in the areas with the lowest concentrations of toxic air.
This is having a real impact on children's health. A landmark study of the impact of London's air pollution found children growing up in polluted parts of the capital showed significantly smaller lung volume, with a loss of approximately five per cent in lung capacity - equivalent to two large eggs - compared to their peers in the rest of England. The research by King's College London, Queen Mary University of London and the University of Edinburgh monitored children from 28 schools in Tower Hamlets, Hackney, Greenwich and the City of London which fail to meet EU nitrogen dioxide limits. Another recent study by Imperial College, commissioned by City Hall, found that the Mayor's air quality policies and wider improvements in air pollution will increase the average life expectancy of a child born in London in 2013 by six months.
World-leading measures, including the central London Ultra Low Emission Zone (ULEZ), introduced by the Mayor in his first term, had already cut the number of state schools located in areas with illegal levels of nitrogen dioxide pollution by 97 per cent – from 455 schools in 2016 to just 14 in 2019. 
Research shows that those exposed to the worst air pollution are more likely to be deprived Londoners and from Black, Asian and Minority Ethnic communities. The ULEZ expansion in
combination with the Mayor's other air quality policies will help reduce the exposure gap between the most and least deprived areas by 71 per cent by 2030. The difference in exposure between areas with the highest and lowest proportion of BAME residents will decrease by up to 85 per cent. There is also emerging evidence linking air pollution with an increased vulnerability to the most severe impacts of COVID.
The expansion of the ULEZ up to the North and South Circular roads in October this year is not only vital to achieving compliance with legal limits for air pollution but is also a key step towards meeting the more stringent health-driven World Health Organization guidelines for toxic particulate pollution by 2030. With the expansion of the ULEZ and tightening of the Low Emission Zone for heavy vehicles earlier this year, tougher emission standards will reduce PM2.5 exhaust emissions by 35 per cent in inner London.
Achieving World Health Organization targets is a challenge, and to meet them Government need to work with London to tackle all sources of pollution. The Environment Bill currently passing through Parliament is a once-in-a-generation opportunity to set the right air quality standards and rebuild our cities and economies to be greener, fairer, and more sustainable. Research previously published by City Hall shows achieving these standards is possible if the Government gives the Mayor the additional powers and resources he has consistently asked for. 
The Mayor of London, Sadiq Khan, said: "For too long it has been accepted that children growing up in London will breathe more polluted air than their friends and family outside this great city. But I don't accept this. I'm doing everything in my power to stop young Londoners breathing air so filthy that it damages their lungs and causes thousands of premature deaths every year. This is why I'm expanding the Ultra Low Emission Zone later this year.
"I want to make sure all of London meets the World Health Organization limits for particulate matter. But I can't do it alone and I want to work with Government to achieve this goal. That's why I'm asking for the new Environment Bill to include legally binding WHO recommended limits to be achieved by 2030. We can't sleep walk from the health crisis of COVID back into complacency over the major impact of toxic air on everyone's health."
Harriet Edwards, Senior Policy and Projects Manager, Air Quality, at Asthma UK and the British Lung Foundation, said: Each year, the capital's poor air quality contributes to around 1,000 emergency hospital admissions for children with asthma and other respiratory conditions. Children should feel safe when they are at school, but instead they are being exposed to dangerous levels of air pollution which could be damaging their lungs and future prospects. For the tens of thousands of children living with existing lung conditions, breathing dirty air could trigger a life-threatening asthma attack or exacerbation. That's why we welcome the expanded ULEZ to help make more of London's schools safer and more inclusive for children with all types of lung disease."
Nyeleti Brauer-Maxaeia, co-founder of Choked Up, said: "Children's exposure to criminal levels of air pollution can have devastating consequences on their health for years. It is simply not good enough that air pollution is not being tackled with the urgency that is necessary. Decision makers and lawmakers must take immediate action, for example through the expansion of the ULEZ, to prevent this air quality crisis from marking more young lives."
Helen Hayes MP, Vice-Chair of the All-Party Parliamentary Groups (APPG) on Air Pollution, said: "London's toxic air is an urgent public health issue which demands action. The Mayor and our local councils are already working hard to enable school streets and encourage cycling and walking. The Mayor's decision to expand the ULEZ is an important measure which will deliver further improvements in air quality. We also need the Government to step up to invest in a comprehensive air quality action plan including a scrappage scheme to move further and faster to clean up our air." Photo by Mark Dudek, Wikimedia commons.