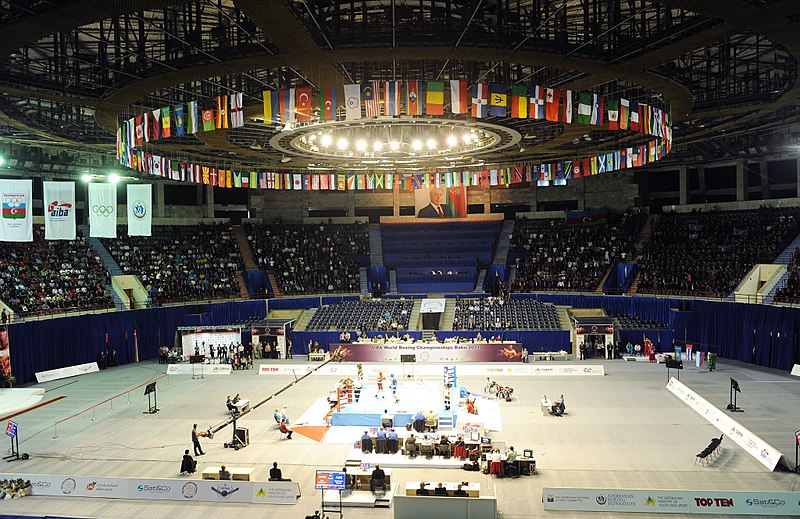 According to recent news reports, Poland has announced it will join a number of other countries in boycotting this year's amateur world boxing championships due to the participation of
Russian and Belarusian athletes. A total of 11 countries have declared their intention to boycott the event, but the International Boxing Association (IBA) has so far launched disciplinary proceedings against five countries including the USA, Canada, the Czech Republic, Sweden, and New Zealand. The remaining countries, including Poland, Ireland, Britain, Switzerland, the Netherlands, and Norway, are still considering their options.
The boycotts are in response to the ongoing conflict between Russia and Ukraine, with Russia having launched an unprovoked full-scale invasion of Ukraine on February 24th last year and Belarus allowing its territory to be used for attacks. The IBA announced in October that athletes from Russia and Belarus would be admitted to the championships and would be able to compete under the flags of their home countries, with the national anthems played if they won. However, this goes against the International Olympic Committee's guidance following Russia's invasion of Ukraine.
The IBA's decision has led to criticism from Poland and the Baltic states, who have called for international sports bodies to ban Russian and Belarusian athletes from sporting events including next year's Olympic Games in Paris. Last month, Polish Sports Minister Kamil Bortniczuk suggested the creation of a team of refugees to allow some Russian and Belarusian athletes to compete under certain conditions.
Meanwhile, the IBA has opened disciplinary proceedings against the boycotting countries, with the organization's president, Umar Kremlev, who is widely seen as a protégé of Russian President Vladimir Putin, at the helm. Kremlev has been in constant conflict with the IOC since he became president over two years ago, according to reports. Additionally, the IBA's main sponsor is Russian energy giant Gazprom.
The boycotts have led to concerns about the future of the sport, with some commentators warning that it could lead to a permanent split between East and West. However, others argue that the boycotts are necessary to send a message to Russia and Belarus that their actions will not be tolerated. The IBA has yet to respond to the boycotts or the disciplinary proceedings initiated against the participating countries. Photo by President.az, Wikimedia commons.