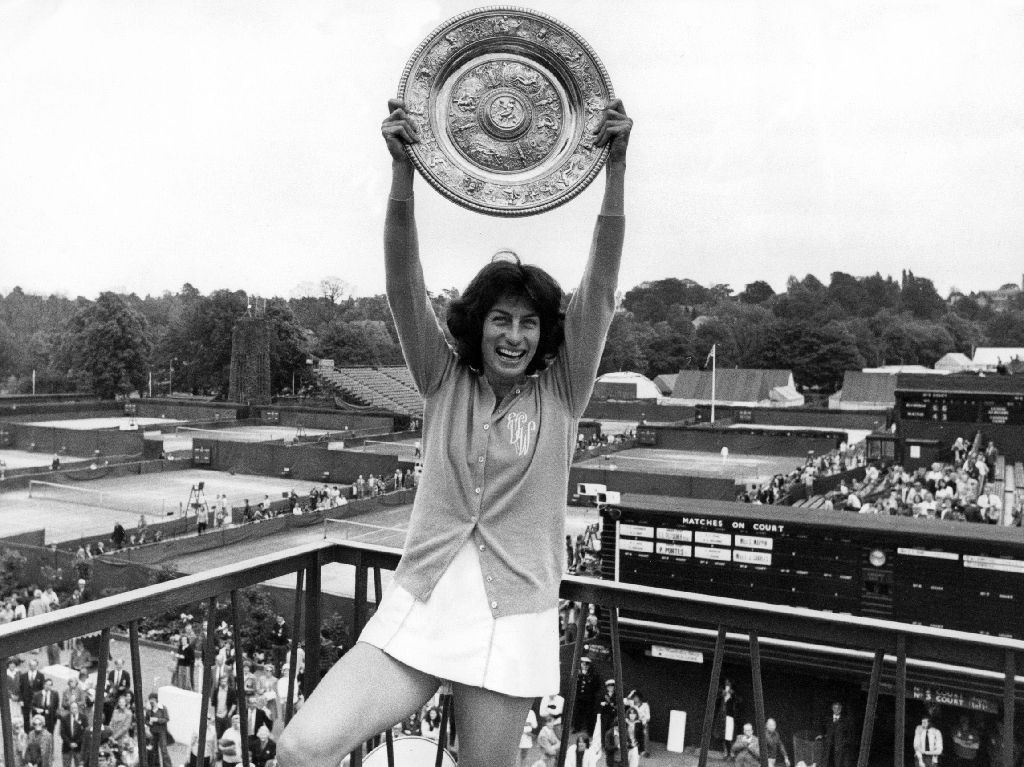 It was 1977: The Sex Pistols' 'God Save the Queen' was banned, Elvis Presley died and Luke Skywalker faced down a black-clad inter-galactic megalomaniac with breathing difficulties who was later revealed to be his father.
It was also the last time a British woman won Wimbledon... or any Grand Slam title for that matter.
Little could Virginia Wade, resplendent in her modest white dress, homely pink cardigan and energised only by occasional sips of barley water, know that 40 years on, members of the British royal family would have had their hands on the Venus Rosewater Dish more times than a homegrown player.
However, there is hope that 2017 might end the long wait for a British women's champion as this year's Wimbledon, stripped of the likes of Serena Williams and Maria Sharapova, looks the most open in years.
So step forward Johanna Konta, the current British number one.
Like Wade, Konta had a global upbringing. She was born in Sydney but has settled on England's south coast. Wade, born in Bournemouth, spent her childhood in South Africa and even now keeps a home in New York.
Konta, 26, heads into Wimbledon ranked at seven in the world and is seeded to make at least the quarter-finals.
However, making it to the second round at the All England Club last year remains her best performance, following four successive first round exits.
Her form ahead of Wimbledon has been inconsistent.
A first round exit at the French Open was followed by a runners-up spot on the grass at Nottingham where she lost to the 70th-ranked Donna Vekic.
Another early loss in Birmingham last week to American Coco Vandeweghe, the world number 30, put the British number one on edge as she fenced with the media at a post-match inquisition.
"Another defeat in a short period? I think I did okay. I made finals last week. But cheers for the positivity," she said.
"Me losing second round against a very good player on this surface is by no means a blow. It's part of the game.
"Just because I am seven in the world does not mean I am entitled to winning every single match. My job is to go out there and do the best that I can."
The tension felt by Konta is understandable as Wimbledon approaches.
Since Jo Durie made the quarter-finals in 1984, only two British women have got as far as the fourth round -- Sam Smith in 1998 and Laura Robson in 2013.
A former Wimbledon junior champion, Australian-born Robson also made the top 30 that year but regular struggles with a wrist injury have seen her ranking slump to its current 188.
British number two Heather Watson, ranked 126 in the world, has twice made the third round at Wimbledon.
In 2015, she was just two points from knocking out Serena Williams before the narrative of the plucky, but ultimately unsuccessful, Briton took over.
For this year's Wimbledon, only Konta of the British players made the main draw by right.
Robson, Watson and national number three Naomi Broady all required wild cards.
Robson is 23 so still has time on her hands, while Watson is 25 and Broady 27.
Watson showed glimpses of her abilities when she knocked out world number nine Dominika Cibulkova, a Wimbledon quarter-finalist last year, in Eastbourne this week.
"I just felt everything came together and I played really well," Watson said.
"Is it my best win of the year? I guess so yeah. I just am really enjoying playing at the moment." afp