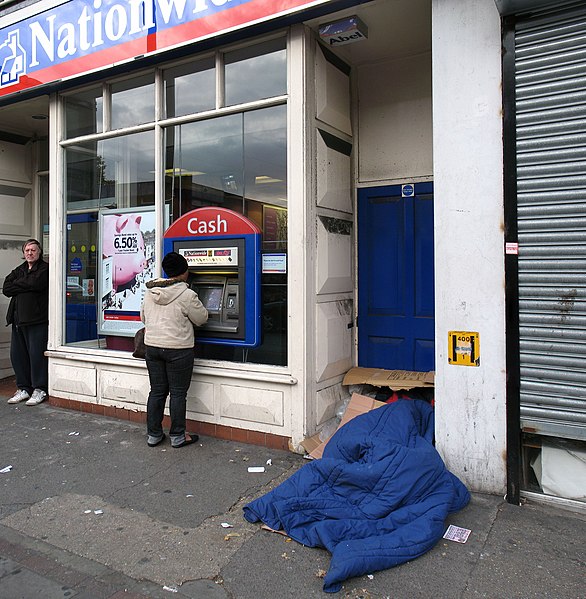 The Mayor of London, Sadiq Khan, has committed to helping a further 500 people off the streets by pledging an extra £2m to support charities and support services for rough sleeping
Londoners.
Sadiq has made tackling rough sleeping a personal priority for his Mayoralty and since 2016, more than 13,500 people have been helped off the streets by City Hall commissioned services.
However, the latest figures from the Combined Homelessness and Information Network (CHAIN) show that rough sleeping in London has increased by a staggering 21 per cent year on year. Charities and campaigners have attributed much of this rise to the current cost of living crisis, London's housing crisis and a lack of Government support. Therefore, the Mayor is once again stepping up to increase the level of support available to those sleeping rough.
Charity partners, including St Mungo's and Thames Reach will receive funding to deliver a range of support including:
Ending rough sleeping for up to 500 people through the provision of urgent accommodation and dedicated support to find long-term routes out of homelessness.
Expanding the Mayor's efforts to support those sleeping rough on London's transport network, with increased outreach on London's night buses and the night tube.
Extra funding for the StreetLink and Clearing House services to support their vital work identifying people sleeping rough and bringing them in to support services.
The announcement comes as the Mayor visits the pan-London Youth Homelessness Accommodation Hub in Islington, after securing up to three years of further funding for the service from the Department for Levelling Up, Homes and Communities (DLUHC).
The Hub accommodates up to 26 young people aged 18-24 in short-stay accommodation, during which time they will receive personalised, holistic support from charity partners Depaul and New Horizon Youth Centre to prepare them for independent living and to re-establish their lives away from homelessness.
The Mayor is doing all that he can to protect Londoners from the threat of homelessness, including spending more than £80m this year to help those struggling with the cost of living and using money raised through his 2022 Winter rough sleeping campaign to fund London youth rough sleeping services.
However, without urgent action from Government to address the root causes of homelessness, the huge progress City Hall has so far made helping people off the streets could be reversed.
The Mayor continues to call on Ministers to get a grip on the spiralling cost of living, restore the social security safety net which stops people becoming trapped in a cycle of homelessness, end no fault evictions for private renters and invest in new council and genuinely affordable homes to help prevent more Londoners from becoming homeless in the first place.
The Mayor of London, Sadiq Khan, said: "Whilst I'm extremely proud of the huge progress City Hall has made so far helping people sleeping rough off our streets, there is still a long way to go to end homelessness in the capital for good.
"This is a cause I strongly believe in, which is why I'm awarding a further £2m to continue the important and transformative work that St Mungo's and Thames Reach provide on a daily basis.
"It's imperative the Government does more to end the root causes of homelessness and I will continue to call for greater accountability from our leaders on this issue as I work to build a better, safer, more prosperous London for everyone."
Emma Haddad, Chief Executive of St Mungo's, says: "This funding will help us to continue our vital work, ensuring that people sleeping rough spend as little time as possible on the streets. We will be able to continue providing emergency accommodation as well as support, so that people in London don't return to the streets. This funding from the London Mayor means that we can help more people on that journey into a place they can call home."
Bill Tidnam, Chief Executive of Thames Reach, said: "This increase in funding for homelessness services is welcomed, as it will enable our services to continue our work to support people away from rough sleeping in London. At a time of significant financial pressure, the need for our services is greater than ever and this funding will enable us to ensure that people are located and supported into realistic and suitable routes out of street homelessness."
Dan Dumoulin, Director of Rough Sleeping at Depaul UK, said: "I am delighted to hear that this additional funding will be directed to services supporting rough sleepers in the capital. We have seen a 12% increase in people using our specialist service for young rough sleepers in London over the past two years. This funding will help us move a step closer to ending youth homelessness."
Phil Kerry, Chief Executive of New Horizon Youth Centre, said: "As we see by the huge number of young people coming through our doors every day, the cost-of-living crisis continues to push more Londoners into homelessness and onto the streets. We are pleased to see this additional funding from the Mayor and we're joining his calls to general government to invest in proven solutions. The Youth Hub is a great example that can be rolled out further to make sure no young person faces a night on the streets." Photo by Alan Stanton, Wikimedia commons.