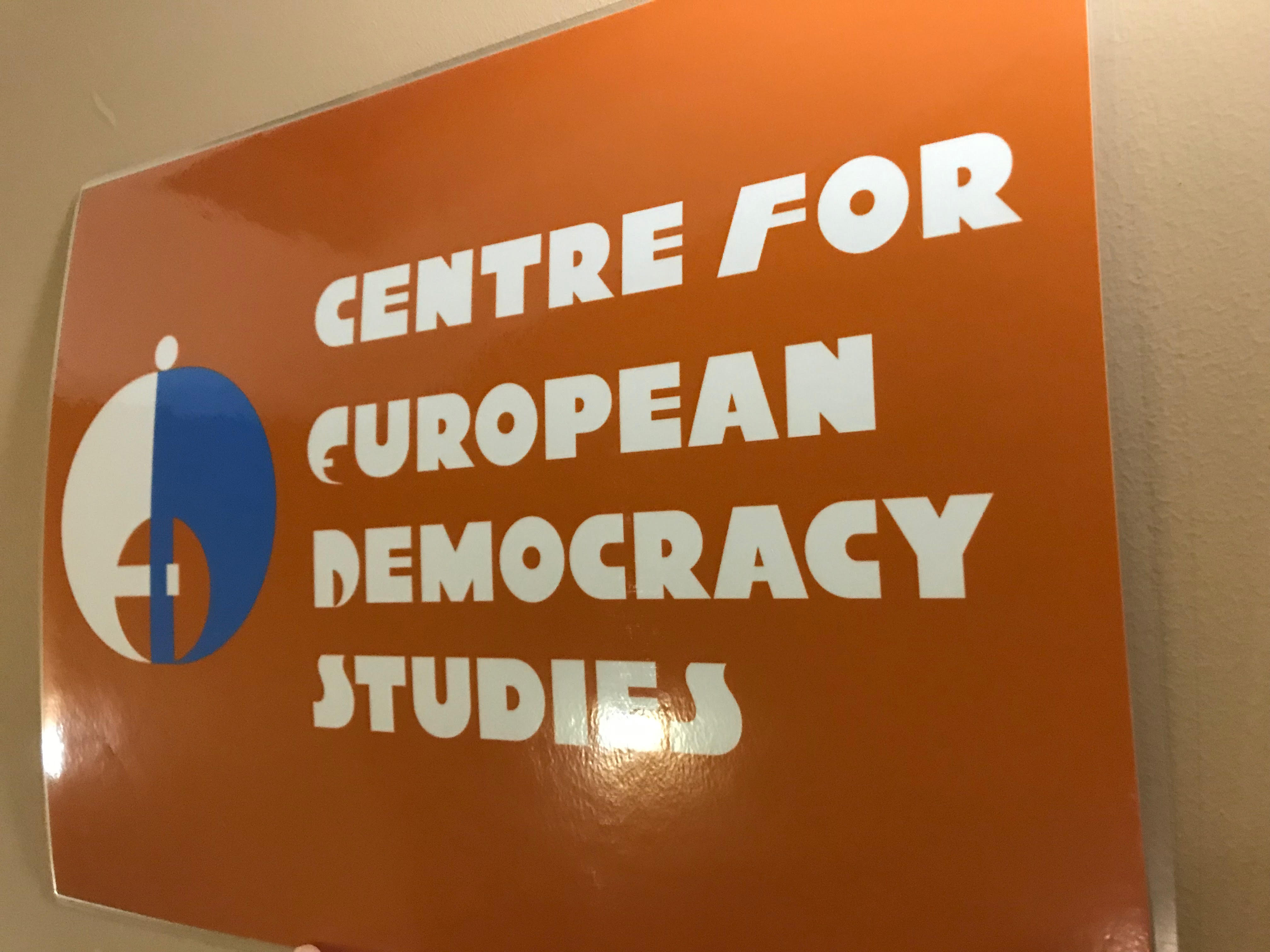 Q: We met at the European Conference of Iranian Studies in Berlin, a reputable and high-profile event. Please tell us about your Center for European Democracy
Studies and its activities.
A: At our Center for European Democracy Studies, events like that are held several times a year. Minor events run more frequently. The Research Center focuses on studying European democracy, corporate democracy and modern challenges in European politics.
Q:- Your Internship program with the European Parliament and other bodies has been very popular over recent years. Tell us more about it, please.
A: For many years, activities of the Center have been targeted at the development of educational projects. We believe getting education in political science is intimately associated with practice, thus apprenticeship is a key educational element. From this year on, the Center has been making arrangements for onsite training of high school students in the European Commission, European Parliament and other EU bodies. 
Q: Can you give details on the course of internship programs?
A: We normally pick the aspiring candidates thoroughly. Those who survive the cut are then sent to European Parliament MP's to undertake an internship in bill drafting and assisting in preparations for hearings, committee discussions, running of roundtable conferences, press conferences and a host of other things. European Parliament internship is accompanied with onsite training at top-ranked publishing houses in Brussels that enable interns to gain experience in writing articles and get an idea of journalists' activities at independent media. We accept applicants aged 15 to 25 from all countries. Internship expenses are partially covered by certain foundations but some applicants, particularly these of British high schools, seek financial backing by themselves. Contact information is available on our website eurodemocracy.net.
Q:What are the upsides of programs like this?
A: Student exchange and apprenticeship programs have been widely used in Europe for several years because they are essential in setting the United Europe underpinning in the youth. Many believe there is no point in providing finance to Erasmus Mundusand similar programs because students fail to get much useful experience just staying at universities of other European countries. But I do not agree with this opinion. Being in another country is useful for young, rising experts. Besides, all European countries diverge widely and the feeling of unity should be inculcated to new generations, otherwise all countries will ultimately disintegrate in favor of independent national states – this is what many high-profile EU politicians push for.  So Europeans are not born, they are made.
"I agree with you. Thank you for the interview".
"You are welcome".