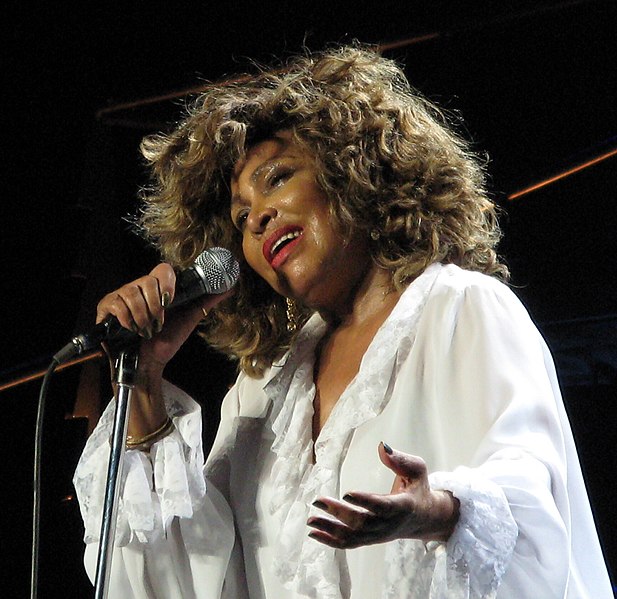 Renowned singer Tina Turner, known for her soulful classics and pop hits such as "The Best" and "What's Love Got to Do With It," has died at the age of 83. In recent years, Turner had been
battling various health issues, including cancer, a stroke, and kidney failure. She achieved fame alongside her former husband Ike in the 1960s, captivating audiences with songs like "Proud Mary" and "River Deep, Mountain High." Following her divorce from Ike in 1978, Turner embarked on an immensely successful solo career in the 1980s.
Tina Turner, often hailed as the Queen of Rock 'n' Roll, was renowned for her dynamic stage presence, electrifying performances, and powerful, husky vocals. She received eight Grammy Awards and was inducted into the Rock 'n' Roll Hall of Fame as a solo artist in 2021, following her initial induction with Ike in 1991. The Hall of Fame acknowledged her groundbreaking influence, noting how she shattered boundaries and redefined the possibilities for Black women on stage, becoming both a powerhouse and a multifaceted artist.
Turner's impact resonated with younger generations of musicians, including Beyoncé, Janet Jackson, Janelle Monáe, and Rihanna, who have all acknowledged her profound influence. Born into a sharecropping family in Tennessee, she initially gained recognition as a backing singer for Ike's band, The Kings of Rhythm. However, she soon took center stage, and the couple achieved commercial success with songs like "Fool in Love" and "It's Gonna Work Out Fine" in the early 1960s.
Despite their musical achievements, Tina endured severe physical and emotional abuse from Ike. In her 2018 memoir, "My Love Story," she revealed the trauma she experienced, likening her sexual encounters with him to "a kind of rape." She also shared harrowing accounts of his violence, including using her nose as a punching bag. After breaking free from the abusive relationship, Turner rebuilt her career and became one of the most prominent pop and rock stars of the 1980s and 1990s.
Her chart-topping hits during this period included "Let's Stay Together," "Steamy Windows," "Private Dancer," the James Bond theme "GoldenEye," "I Don't Wanna Fight," and a duet with Rod Stewart titled "It Takes Two." Additionally, Turner showcased her talent on the silver screen, appearing in the 1985 film "Mad Max Beyond Thunderdome," which featured her hit "We Don't Need Another Hero," as well as The Who's 1975 rock opera "Tommy" in the role of the Acid Queen. The indomitable Tina Turner leaves behind a remarkable legacy as one of the greatest music icons of all time. Photo by Philip Spittle, Wikimedia commons.