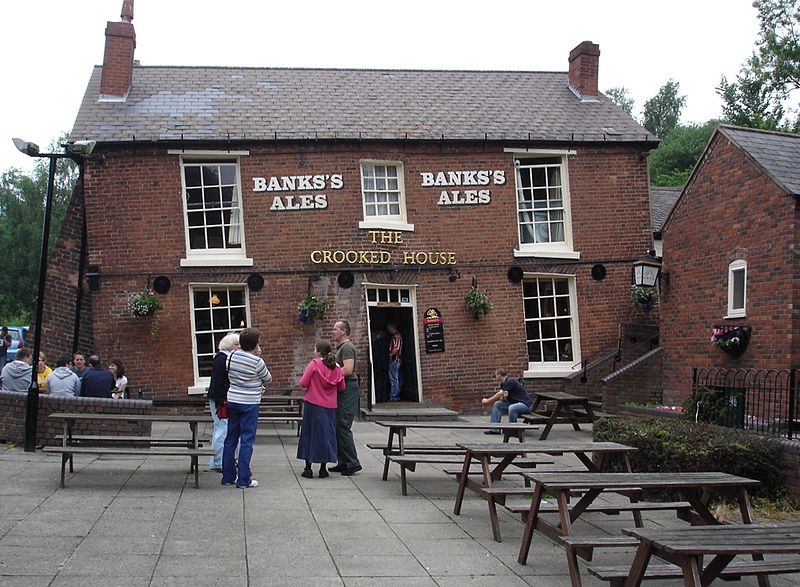 Marston's PLC, the Wolverhampton-based company that owns about 1,500 pubs across the UK, has put up for sale the Crooked House on Himley Road, near Dudley, which is considered
Britain's wonkiest pub. The Crooked House is one of 61 freehold pubs that are being sold as part of a nationwide review. The 18th-century pub has been a popular attraction in the region due to its distinctive leaning building, which gradually sank on one side due to mining in the area during the early 19th century.
Nik Antona, chairman of the Campaign for Real Ale, said he hoped the pubs would remain as pubs, and that the tenants that are in them now have the opportunity to buy and continue running them. The sale is being managed by Christie & Co, and Noel Moffitt, senior director of corporate pubs and restaurants at the firm, said that despite the interest in the pub sector, there is a lack of properties on the market.
Marston's had instructed a business property adviser to sell the Crooked House along with seven other freehold pubs across the West Midlands. The sale of the pub is expected to attract attention from potential buyers due to its historical significance and popularity with tourists.
The pub sector has been resilient over the last few years and has adapted well to the challenges it has faced, including the Covid-19 pandemic. However, the industry has been impacted by various issues such as rising costs, changing consumer habits, and difficulties in recruiting staff.
The sale of these pubs is part of a wider trend of pubs and restaurants being put up for sale in the UK due to the impact of the pandemic, and the uncertainty surrounding the future of the hospitality sector. Despite these challenges, many in the industry remain optimistic about the future, as people continue to seek out social experiences and pubs remain a central part of British culture.
The Crooked House's wonky appearance has made it a popular attraction for visitors to the West Midlands, and it has become a symbol of the region's history and heritage. Many will be sad to see it go, but the hope is that it will continue to operate as a pub, and that its unique character will be preserved for future generations to enjoy. Photo by Peter Broster, Wikimedia commons.