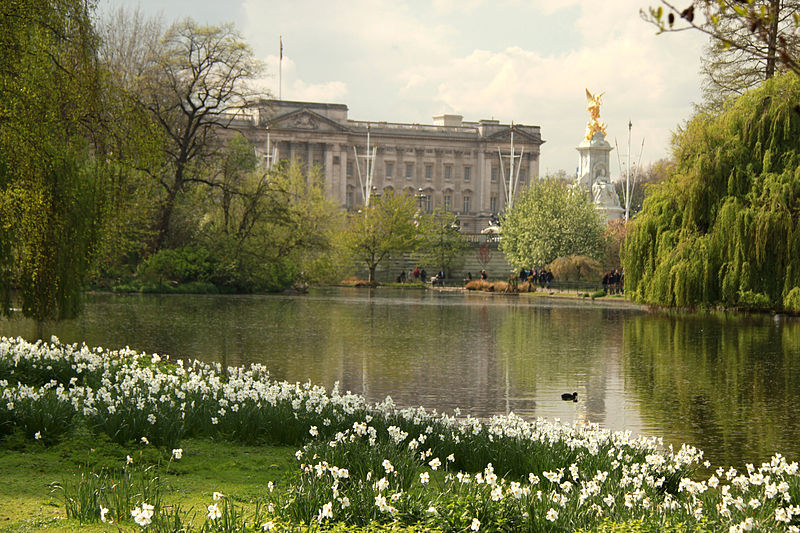 The Mayor of London, Sadiq Khan, has today announced a free programme of fantastic outdoor art and performance events to encourage Londoners and visitors to
rediscover the capital's world-class culture safely this spring.
'Spring into London' will include immersive light installations by globally-acclaimed artists, pop-up performances and discounted theatre tickets and meal deals. The programme is the latest instalment of the Mayor's Let's Do London campaign, the biggest domestic tourism the capital has ever seen.
London's culture and creative industries represent a significant part of the capital's economy and have been heavily impacted by the pandemic. Live performance venues, museums and galleries have experienced huge drops in footfall, theatre shows have been cancelled or postponed and self-employed creatives have experienced immense job instability.  The Mayor's Let's Do London campaign was launched last year to champion the capital's businesses, cultural institutions and attractions and, through a range of unique experiences and attractions, it has already contributed around £70m into the economy.
A light installation trail will illuminate the City of London from11-20 February. 'City Lights' features internationally renowned and artists includes the work Colour by Light, which invites the public to transform the City into a colourful canvas with their smartphones.
From 17-20 February, central London streets will once again host pop up performances with some of the capital's finest grassroots creative talent putting on free performances from storytelling to puppetry, dance, music and much more, celebrating the capital's diversity.
The Mayor is also partnering with Society of London Theatre (SOLT) for the Official London Theatre's New Year Sale so audiences can enjoy the wonder of London's West End with tickets from just £10 for 60 incredible shows. From extravagant musicals to heartfelt dramas, tickets are available to book via the Official London Theatre website.
Discover and enjoy some of London's world-class restaurants, cafes and bars with a discount as part of the Mayor's partnership with Hot Dinners, London's biggest independent restaurant website, with exclusive dining deals through until March.
London has so many safe and enjoyable events taking place during half term, including the Imagine Children's Festival (9-20 February) at the Southbank Centre. The biggest children's festival of its kind in London, Imagine returns for its 20th anniversary with 160 events showcasing the very best of children's theatre, comedy and literature. The festival celebrates the individuality of every child, with a great range of free accessible events that will keep the whole family entertained.
A new 'Southbank to City Lights & Bites' walking trail will help to direct visitors on a short scenic walk along the Thames to take in attractions like the Illuminated River as well as enjoy local places to eat and drink on the way to experience the City Lights installations.    
On 9 March, fabric nightclub and English National Opera are collaborating for an evening of electronic music with live performances from Frank Wiedemann, Rival Consoles, LCY and Josh Caffe in the iconic setting of the London Coliseum for 'fabric at the Opera'. 
Visitors can look forward to brilliant exhibitions in the capital's museums and galleries including the Beatrix Potter: Drawn to Nature exhibition at the V&A, and Beano: The Art of Breaking the Rules at Somerset House. There are also Rainbow Week family workshops at the National Maritime Museum to celebrate LGBTQ+ History Month and Legacies: London Transport's Caribbean Workforce at the London Transport Museum, celebrating the generations that have shaped London's transport history and culture.
The Mayor of London, Sadiq Khan said: "London really comes to life in the spring and it's a great time for Londoners and visitors to explore our city. From the brilliant installations lighting up the City to the fantastic performances taking place on London's streets and in theatres, 'Spring into London' means there is something for everyone to enjoy safely this half-term. With all this and more taking place in the heart of our city as part of my 'Let's Do London' campaign, there is no better time for everyone to experience the best the capital has to offer and help the creative industries drive our economic and social recovery from the pandemic."
Jemma Read, Global Head of Corporate Philanthropy, Bloomberg L.P. said: "London has a wealth of diverse, dynamic artists who continue to play a leading role in our city's economic and social recovery. Outdoor public art installations, such as City Lights, offer a unique experience for Londoners and their families to discover immersive artworks in everyday settings, as they explore the City's streets. We're delighted to build on our support of the Mayor's 'Let's Do London' campaign, showcasing Amelia Kosminsky's work 'Celestial Brainstorm' in the public plaza outside the front of Bloomberg's European headquarters, in the heart of the City."
Elaine Bedell, CEO of the Southbank Centre, said: "We're delighted to support the Mayor's Let's Do London campaign bringing visitors back to central London. We're looking forward to welcoming families back for the 20th anniversary of our Imagine Children's Festival, which features the very best children's theatre, comedy, music, literature and music. This year, we have 160 events and over half of the festival is completely free, and there's a special focus on wellbeing and mindfulness. We have a wide range of accessible events to ensure we can bring Imagine to as many families and children as possible."
Nic Durston, CEO South Bank BID said: "South Bank London is very pleased to support and participate in the Mayor's Spring into London programme, as part of the highly successful Let's Do London campaign. We are looking forward to welcoming people back to enjoy South Banks signature cultural, tourism, hospitality, and leisure destinations in what is one of London's most exciting, creative, and vibrant neighbourhoods."
Kate Nicholls, CEO UK Hospitality, said: "With the Government's 'work from home' guidance rescinded, it's a great time to reacquaint ourselves with the incredible venues and experiences that London offers, and start celebrating a return to normality. The 'Spring into London' schedule has something for everyone, just like the capital's world-class hospitality offer. Better still, the partnership with Hot Dinners means that exclusive dining deals will benefit diners and venues alike, as we look to speed economic recovery and welcome more visitors back into town." 
Jorge Nieto, Fabric Creative Director said: "We are very excited to be able to showcase such a landmark show at the London Coliseum. It's a chance to explore beyond our home on Charterhouse Street and make way for other artistic expressions, beautiful spaces and fellow institutions that will elevate electronic music as a true art form. This will be the beginning of a long-term collaboration with the aim of blending different artistic expressions in unique spaces and showcasing electronic music to new audiences." 
Julian Bird, Chief Executive of the Society of London Theatre, said: 'London's theatres have always been a vital part of the West End, central to a thriving domestic tourism, hospitality and nightlife economy. We are delighted to be part of the Spring into London season, welcoming people back into central London to experience world-leading live entertainment for less. There is truly something for everyone across a diverse range of shows, and there has never been a better time to book your theatre tickets.'
Holly Khan, artist, said: "The last two years have been a time of great uncertainty and, undoubtedly, hardship across the creative and live performance sector, whatever the art form. The Mayor's Pop Up London programme has been a lifeline for a significant number of artists and performers, enabling us to bring our work to a live audience again in some exciting London locations.  I can't wait to connect, provoke and entertain over the February half-term week." Photo by Cristian Bortes, Wikimedia commons.